UBT is preparing for the organization of the 7th International Conference on Science, Technology, Business and Innovation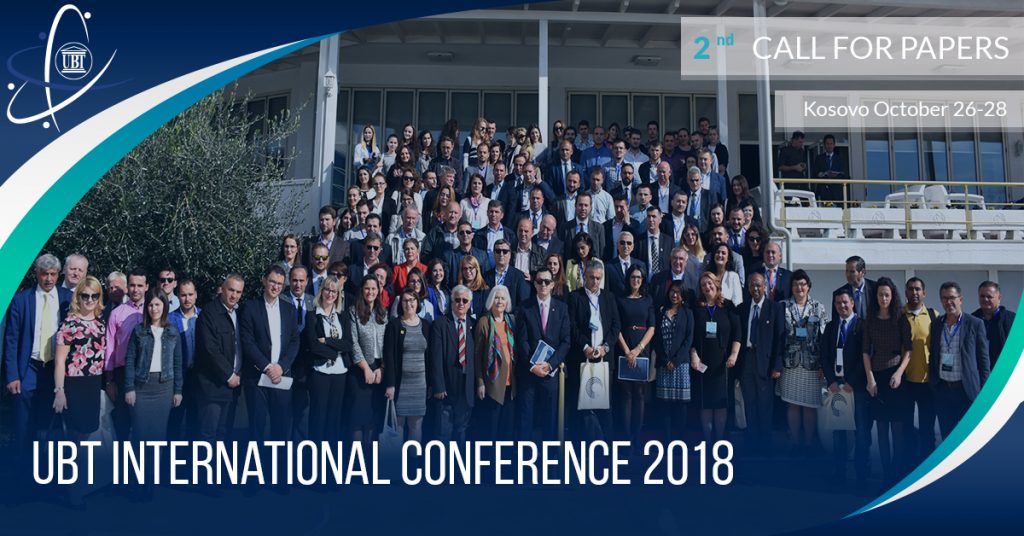 UBT is organizing for the seventh time the International Conference on Science, Technology, Business and Innovation, which this year has awakened the interest of hundreds of experts and scholars 
http://conferences.ubt-uni.net/2018/
As a novelty of this edition, the conference will be held for the first time at the UBT Innovative Campus in Lipjan, October 26-28.
Preparations for the continuation of this conference are under way, as well as the abstracts of scientific works that will be able to be presented to a wider audience.
Over 500 experts from more than 25 countries around the world will present about 300 scientific papers covering 15 study areas.
The main purpose of this event is to enable the exchange of knowledge and skills between researchers, professors, doctoral students and various industry experts.
UBT is preparing for the organization of the 7th International Conference on Science, Technology, Business and Innovation